Kick your team building into high gear!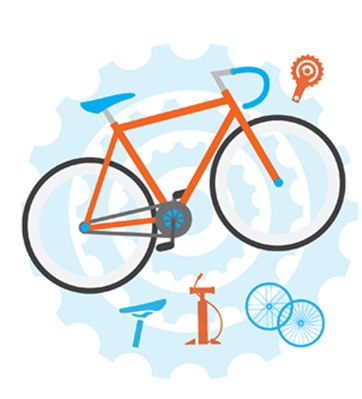 Riders Ready
Build time into your next meeting for a powerful program that connects your team and supports local communities. Construct and donate bicycles for children in need while navigating CultureShoc's unique challenges.
On Your Mark
Energizing activities get your wheels turning and
increase vitality and engagement levels.
Get Set
• Build your team's bike and compete to customize the best display.
• Observe the many leadership styles and day-to-day work parallels as you progress.
Go
Once all bikes are ready to roll, compete in fierce, yet safe relay races to earn your way into the winner's circle. Present the brand new bikes to your selected organization. This is a build a bike team building event sure to make a lasting impact on your teams as well as the kids receiving them.
Gear up for an unforgettable ride! For more information, call us today at 844.336.SHOC or send us a message.