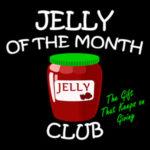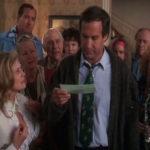 This and every holiday season are ripe with opportunities to truly show that you care about your people and the contributions they make to your business. It's also a risky time, with the potential for hollow displays of fake thanks that are not backed up by, you know, actually meaning it.
Don't fall into the latter category.
Amid a sea of "thankful" Facebook messages and all-company email cards, you have the opportunity to stand out as a leader who is truly gracious and walks the walk. Here are three ways to make that happen.
Do strategic gifting
You may already give gifts to clients and prospects, but what about to your own team? When it comes to showing gratitude, few things mean more than surprising an assistant, co-worker or direct report with a gift that is unique, practical and personalized. The spend doesn't matter; what's significant is that it's something that your people, and perhaps even their spouses and families, will use. Engraved cutlery, leather bags, or stainless steel coffee holders are just a few ideas that can have a major impact. For a great gifting resource, check out "Giftology," by John Ruhlin.
Provide autonomy, mastery and purpose
While this absolutely shouldn't be done only during the holidays, now is a great time to start. Select one project or task that each of your people can own, and give it to them with your full support. Empower each person with the freedom (autonomy) to advance the project and receive the credit for its success.
In addition, choose one professional tool or resource and make it available to your people. Start with one that helps them master their crafts and enhance their skillsets and continue this practice over and over.
Invest your time and energy
Anybody can write a check, buy chocolates, or source trinkets. To actually show genuine gratitude that will pay off in more engaged people who are way more loyal, demonstrate your own thoughtfulness. Handwritten notes with specific anecdotes about your teammate mean much more than an all-company email. Put your ear to the ground and track small victories achieved by your people, those wins that they didn't even know you knew about. Schedule an "emergency one-on-one" with a direct report just to say "Thank you" for their recent efforts. Keep your commitment to consistent performance reviews so that you can help your people grow and achieve their aspirations.
Gratitude can come in many forms, and if it is authentic, it can only help your culture. Leaders like you who show that they care, rather than simply offer lip service, will stay ahead of the curve.
CultureShoc can help you build and maintain a thriving culture. To find out more, contact us at (844) 336-SHOC.